Lilly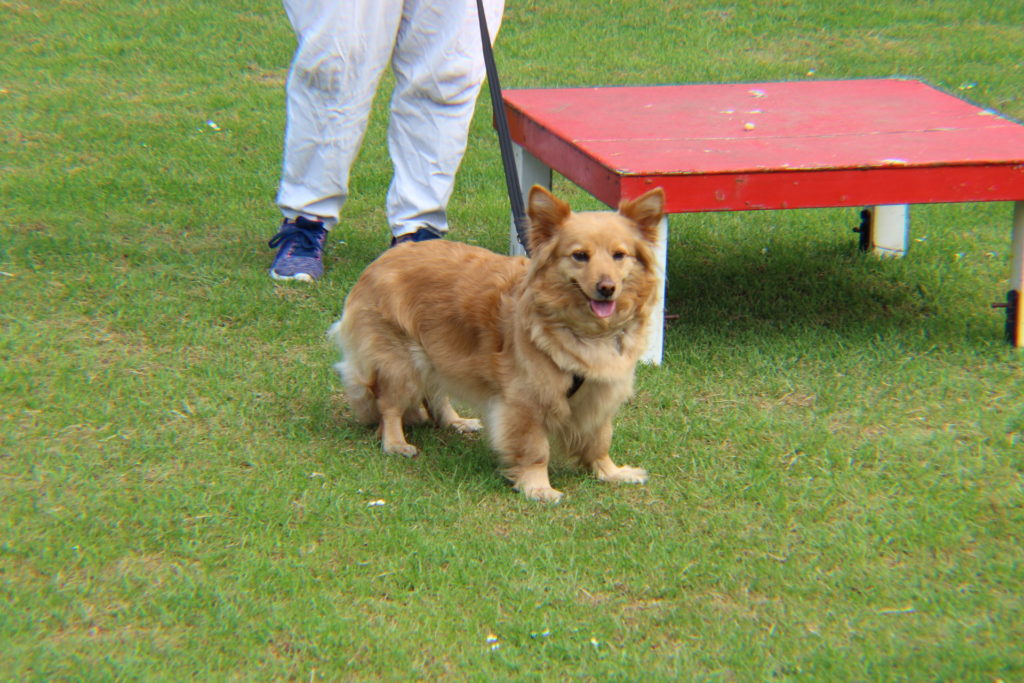 Lilly is a rescue dog who unfortunately did not have the best start in life and she needed the sort of home we could give her. A safe environment away from kennels where there were no children  and where she can express herself with freedom.
The Kennels did a great job and I highly recommend them, she was well looked after, catered and cared for, but the fact remains she was like all Kennel dogs are locked in her living area for much of the day. This is possibly the worst thing for a dog like Lilly as she seems to need mental stimulation.
She was good in the car and loved exploring her new abode.
She was very apprehensive around new people though this is steadily improving as she adapts to her new environment, it takes her a while to accept new people. But she has now accepted my friends who visit regularly. Since she has been home her true nature has begun to emerge. We have found her very affectionate, playful and happy with people she is comfortable with.
She loves playing throw and catch ball games and she happily returns the ball for another go, till she gets bored with that, which takes her a while it you vary the throws and where it is going. This is a side of her nature that was a surprise to us and she would not play with balls at the Kennels, not with us anyway.
She found an old kong toy in the garden which we did not know existed and a ball as well and these proved to be favourites of her as she found them. We have bought her new toys to replace these old toys, but she prefers the ones she has found herself 🙂
It turns out she is a very good house dog as well and she absolutely loves the idea of her own garden to play in pretty much whenever she wants to.
To be fair we have not known her long, but she seems to have accepted us as people she can trust and I think she is well on her way to being a highly valued family (pack) member just as all our dogs have been.
Her restrictions are minimal and during the day she has the run of the Garden whenever she wants it and the freedom to wander round the house.
On her first night she decided she wanted to sleep beside the French doors so she could keep an eye on the garden and I did not hear a peep out of her on her first night in a new place. The first night can always be traumatic for any dog new to a home and I half expected a disturbed night, But Like Tanith she was as good as gold on her first night with us.
Its a bit unusual for her at the moment as my partner is on Nights, but this should be changing soon, but she is good at nights and has never disturbed our sleep.
She generally has a free run of the garden, with a few exceptions. Like restricting her use of the garden when we are mowing the grass as powered garden tools tend not to be forgiving machines and we would not want her to get hurt. And then of course there is when it is raining. She doesn't seem to like the rain much and will go and do what she has to do and then come in again. She is a clean girl. However we have had a few occasions recently when the garden has been waterlogged and in effect flooded. She only has little legs and is not impressed that the water is nearly all the way up per legs and making her undercoat which is full and soft full of water.
She is now finished with her seasons off the 27th of May. But the vets say it needs to be left 3 months to let her hormone levels return to normal before she is spayed, So she should be spayed around late August early September.
The header pictures on this page were taken by Woodside Kennels, at the Melton Show and festival
They were pleased to see Lilly and though she looked great. She to seemed pleased to see some of the people she knew from the Woodside Kennels
We took her back to the Woodside Kennels once, but she was stressed out and we didn't let her get out of the car. I only went there to give them Ben's old large plastic basket which they said they could really do with  for the kennels as they can never have enough large baskets like that. So even though he is not here Ben is still being a great boy and helping out dogs who were less fortunate than him.
There is an event on at Woodside Kennels this coming weekend, but as it would just stress Lilly out to go back there we are going to give that one a miss. I hope she will be able to come along though to the Western Park Festival.
It is a shame in a way that we wont be going to Woodside Kennels this weekend and one of her favourite handlers would probably be there.