The Visitor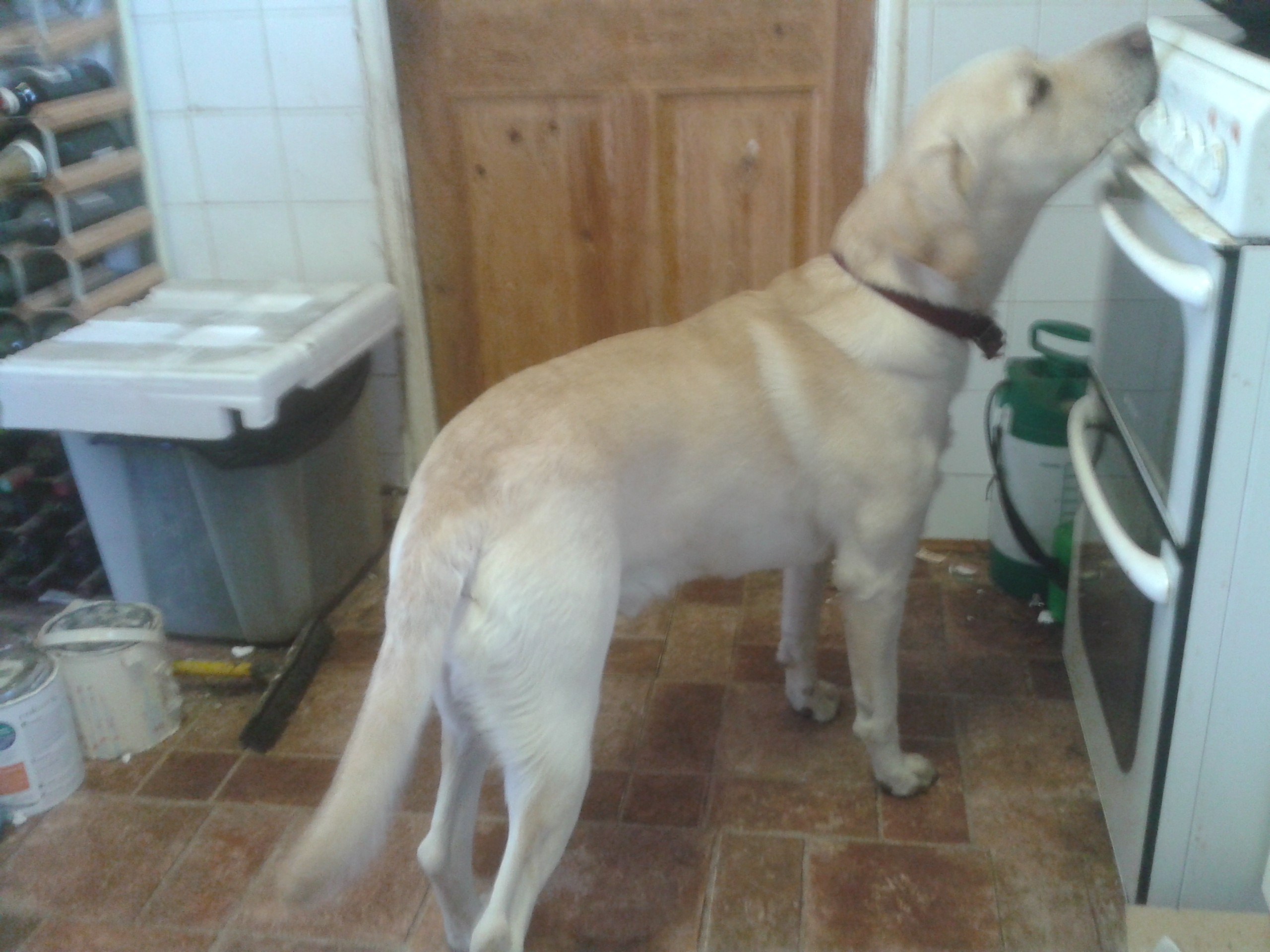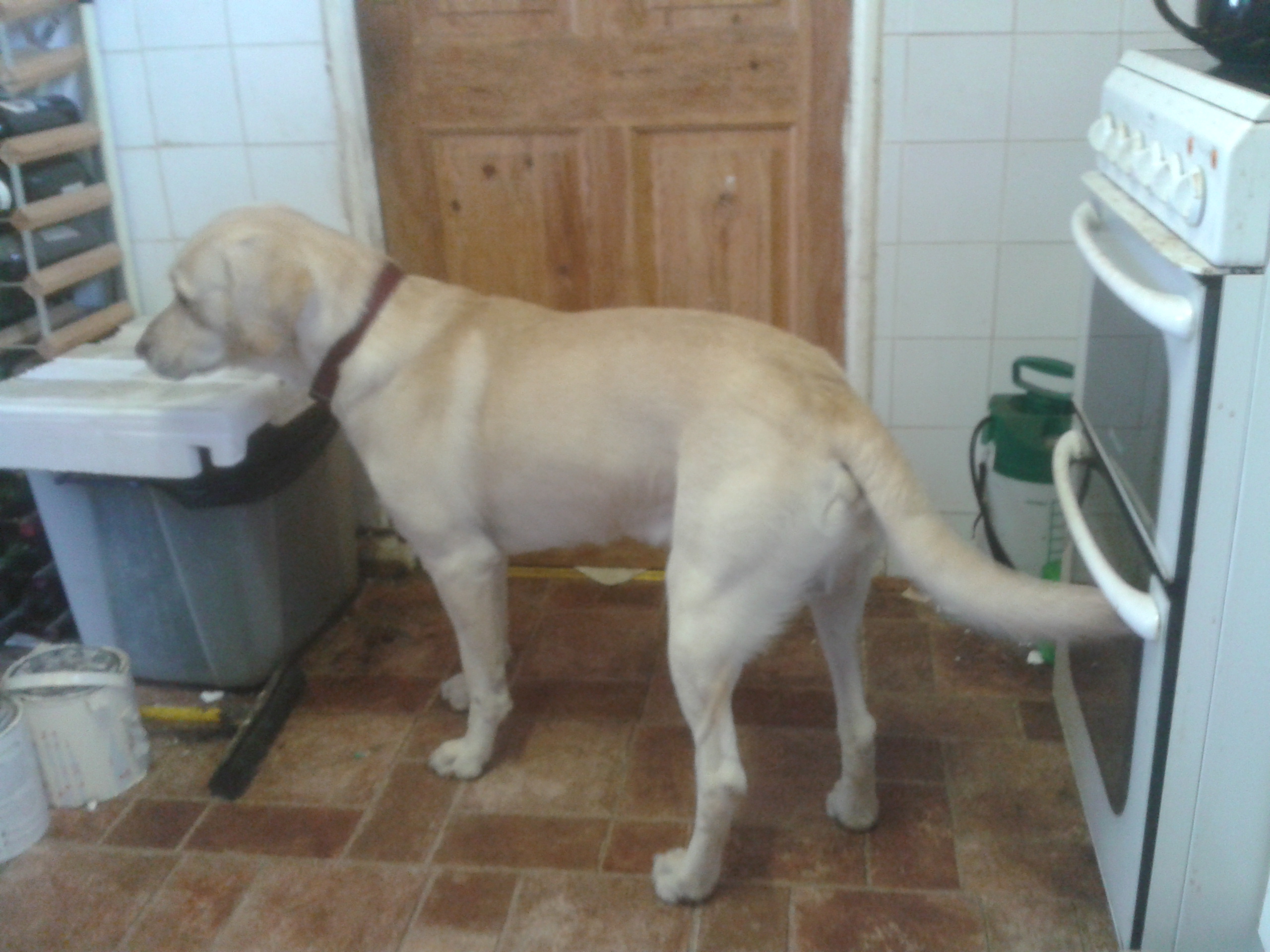 A few weeks ago Julia returned from one of her knitting classes and I saw her pause outside the house through the frosted glass door.
 "I think there is something outside you should see" she said on entering the  house.
I went and had a look and there was a yellow Labrador outside, about 2 or 3 years old, friendly, but without a collar. Presumably he had smelled Ben's scent markings and probably hope he could find help here
I sincerely hope he had just slipped his collar. He was a bit thin, but we don't know how long he had been walking.
To prevent him being run over I put one of Tanith's old collars around his neck and he as very submissive and went into a down stay to allow me to put the collar on. We got him in the house and phoned the Police who gave us an incident number and gave us the phone number of the dog warder.
He was obviously a little apprehensive, but I just sat there with him and gave him a couple of treats. and he soon became very friendly and quite submissive.
If we hadn't had Ben and no one claimed him I would have happily given him a home, but it wouldn't have been fair on Ben or the visitor.
Anyway I enjoyed his company for approximately half an hour, until the Dog warder arrived and took him away. The dog warder commented that he really hoped he was chipped. Hopefully a valuable dog like a Yellow Labrador would have been.
Steve.